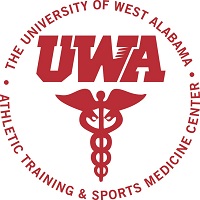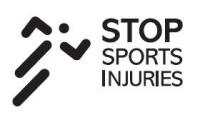 Two graduate assistant athletic trainer positions for August 2023
POSITION:
Graduate Assistant Athletic Trainer, two positions
EFFECTIVE DATE:

August 1, 2023

QUALIFICATIONS:
A. Essential:

Certification by Board of Certification, candidates not yet certified but eligible may be considered.

Bachelor's Degree. Preferred in Athletic Training, Health, Physical Education, and/or related area.

Ability to work effectively with the administration, faculty, staff, and students within the university.

Ability to serve as a preceptor and clinically supervise undergraduate and undergraduate athletic training students while providing athletic training services.

B.

Desirable:

One year experience post certification preferred, but not required

Athletic training experience in football, basketball, soccer and baseball in the college and/or high school setting.

FUNCTIONS:

Assist the Athletic Training Staff in providing supervision of athletic training services to the varsity athletic program including football, baseball, menís & womenís basketball, womenís softball & volleyball, men's & women's soccer, menís &womenís cross country, menís & womenís track, menís & womenís tennis, menís & womenís rodeo and cheerleading.

Assist with the CAATE accredited undergraduate and graduate Athletic Training Programs as a teaching assistant in providing clinical instruction and supervision to athletic training students in laboratories and practicums.

Assist in providing athletic training services to patients of the UWA Athletic Training & Sports Medicine Center.

Opportunity to assist in providing athletic training services to area high schools as schedules allow.

BENEFITS:

Nine-month stipend, out of state tuition waiver.

In state tuition waiver, if certified.

Course textbooks are provided for graduate course work.

Professional development funding for housing, transportation, and registration to the NATA, SEATA, and Alabama Athletic Trainers' Association annual meetings and potentially other educational meetings.

Opportunity for extra income in providing AT services to area high schools.

Alabama license fees reimbursed.

APPLICATION DEADLINE

:

January 15, 2023 or until position filled.
TO APPLY:
Send the materials listed below

to:

Letter of application

Resume

At least three current references

Unoffcial transcripts of all college work.

R.T. Floyd, EdD, ATC
Station #14
The University of West Alabama
Livingston, Alabama 35470
rtf@uwa.edu
The University of West Alabama does not discriminate on the basis of race, color, national origin, gender, religion, age, disability or sexual orientation in employment, or the provision of services.
For further information contact: R. T. Floyd, EdD, ATC
(205) 652-3714
rtf@uwa.edu
Physical Education and Athletic Training
Sumter County Health Services Directory
Dr. R. T. Floyd, Director
UWA Station 14
Livingston, AL 35470
205.652.3714
205.652.3799 (fax)
rtf@uwa.edu