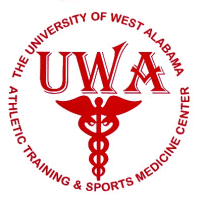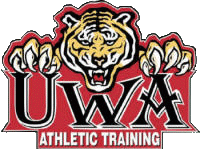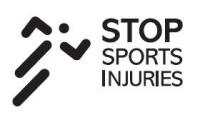 July 21, 2018
Dear
Coaches, Physicians, Healthcare Personnel & Patients of the UWA Athletic Training & Sports Medicine Center
:
Please be advised of the following information regarding sports medicine & orthopaedic patients being seen at The University of West Alabama Athletic Training & Sports Medicine Center during the Fall of 2018.
Ryan P. Roach, M.D. and Leonardo Taarea, D.O., associates of James R. Andrews, M.D., E. Lyle Cain, M.D., and Jose (Jody) O. Ortega, M.D. from the Andrews Sports Medicine and Orthopaedic Center in Birmingham, will be at our Center in Room 216 of the James P. Homer Field House on the following Wednesdays from 9:00 to 11:00 a.m. to evaluate athletic injuries and orthopaedic patients. (Dr. Cain will only be at our Center on certain dates as indicated below.)
Aug. 8

Aug. 15
(Dr. Cain)

Aug. 22

Aug. 29

Sept. 5

Sept. 12
(Dr. Cain)

Sept. 19

Sept. 26

Oct. 3

Oct. 10
(Dr. Cain)

Oct. 17

Oct. 24

Oct. 31

Nov. 7

Nov. 14
(Dr. Cain)

Nov. 28

Dec. 5

Dec. 12
(Dr. Cain)
Dr. Roach, Dr. Taarea, and Dr. Cain will also be available in our Center on the following Saturdays at the times listed below to see acute athletic injuries prior to our home football games:
Thur., Aug.. 30,
5:00 - 6:00 p.m.

Sat., Oct. 13,
12:00 - 2:00 p.m.

Thur., Sept. 6,
5:00 - 6:00 p.m.





Sat., Oct. 27,
2:00 - 4:00 p.m.

Sat. Sept. 14,
4:00 - 6:00 p.m.

Sat., Nov. 10,
12:00 - 2:00 p.m.
Additionally, on the following Saturday mornings this fall our athletic training staff consisting of Brad Montgomery, Joni Davenport, Lauj Gardner, Codie Washburn, Andrea Wilson, Aaron Miles, Amanda Snow, Valerie D'Ambrosio, Austin Goss, Danny Rivas, Olivia Sabo, Jared Wheatley, Reece Carmichael, Mollie Clay, Robin Putira and I will be available to evaluate acute high school athletic injuries from 8:00 a.m. to 11:00 a.m.:
Aug. 4

Aug. 11

Aug. 18

Aug. 25

Sept. 1

Sept. 8

Sept. 15

Sept. 22

Sept. 29

Oct. 6

Oct. 10

Oct. 20

Oct. 27

Nov. 3

Nov. 10

Nov. 17

Nov. 24
If you have injured athletes and patients that you would like for us to see at other times and dates we will be happy to comply whenever possible. Our Center is usually open from to 5:30 p.m. Monday through Thursday ( Friday). Appointments are encouraged and may be scheduled for these times (or other times and dates if necessary) by calling us at (205) 652-3450. Please feel free to contact us if we can be of service to you.
We are now placing this information and any future updates on our web site at http://at.uwa.edu/mddates.asp. Please check this site as needed throughout the year for related information and updates.
Sincerely,
R.T. Floyd, EdD, ATC
Director of Athletic Training & Sports Medicine
| | |
| --- | --- |
| R.T. Floyd, EdD, ATC | 652-3714 |
| Brad Montgomery, MAT, ATC | 652-3696 |
| Joni Davenport, DAT, ATC | 652-3455 |
| Lauj Gardner, DAT, ATC | 652-3452 |
| Codie Washburn, MAT, ATC | 652-3489 |
| Andrea Wilson, MS, ATC | 652-5436 |
| Aaron Miles, MAT, ATC | 652-5485 |
| Amanda Snow, ATC | 652-3872 |
| Candice Keene, DPT, ATC | 652-3479 |
| Valerie D'Ambrosio, ATC | 652-3451 |
| Austin Goss, ATC | 652-3451 |
| Danny Rivas, ATC | 652-3451 |
| Olivia Sabo, ATC | 652-3451 |
| Jared Wheatley, ATC | 652-3451 |
| Reece Carmichael, ATC | 652-3451 |
| Molly Clay, ATC | 652-3451 |
| Robin Putira, ATC | 652-3451 |
Physical Education and Athletic Training
Sumter County Health Services Directory
Dr. R. T. Floyd, Director
UWA Station 14
Livingston, AL 35470
205.652.3714
205.652.3799 (fax)
rtf@uwa.edu