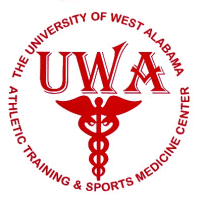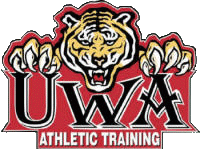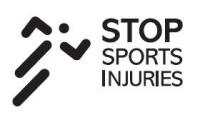 UWA Athletic Training & Sports Medicine Center
Faculty & Staff
Ben Stewart, MS, ATC
Athletic Trainer/Instructor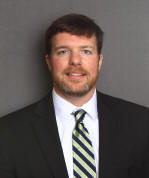 Ben Stewart is entering his fourth year at the University of West Alabama as an Athletic Trainer/Instructor. His primary responsibility will be to provide healthcare services to the Baseball team as well as teaching multiple courses in the UWA Athletic Training Program. He will also serve in the role of faculty advisor for Iota Tau Alpha Honor Society, an honor society comprised of UWA's most promising athletic training students.
Ben completed his bachelor's degree in kinesiology from Mississippi State University in the spring of 2010. There he served as a Student Athletic Trainer working with the football, baseball, and women's soccer teams. While at MSU, Ben was able to be a part of the 2007 College World Series baseball team. After graduation, he attended the University of Tennessee at Chattanooga where he received his Masters of Science in Athletic Training in the spring of 2013. Upon graduation, he worked as the Head Athletic Trainer for the Frontier Greys of the Frontier Independent Professional Baseball League for the 2013 season. In the fall of 2013, Ben began working as a staff Athletic Trainer for Jasper County Hospital in Rensselaer, Indiana. Here he split his time providing evidenced based health care to Saint Joseph's College as well as a local high school.
Ben is a native of Olive Branch, Mississippi and is currently living in Livingston with his dog Gunnar.
Physical Education and Athletic Training
Sumter County Health Services Directory
Dr. R. T. Floyd, Director
UWA Station 14
Livingston, AL 35470
205.652.3714
205.652.3799 (fax)
rtf@uwa.edu